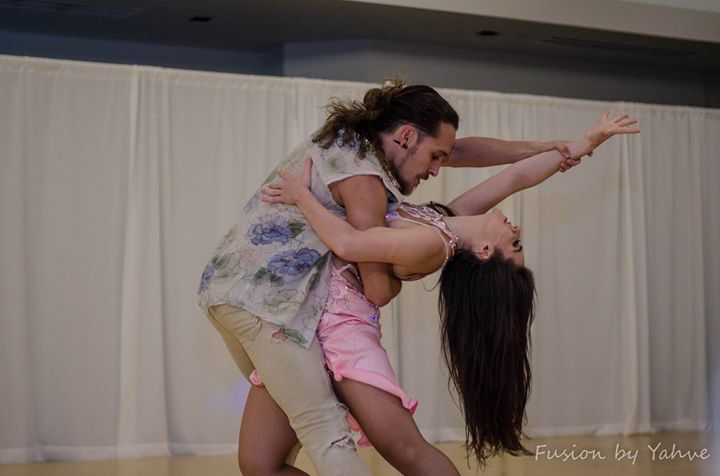 Brazilian Zouk is a sensual, passionate, and dramatic dance that evolved from Lambada. It can be danced to a huge variety of songs, from traditional Zouk & Kizomba music to Top 40, R&B, Latin pop, Arabic, and Hip Hop! It's beautiful to watch, and is danced by people of all ages in nightclubs, dance schools and events around the world! (In Australia and some parts of Europe it even rivals Salsa in popularity!)
In the intermediate level we'll build on our basics, adding fancier turns and starting to get into the gorgeous hair whips, unique dips and body isolations, and body rolls that Zouk is famous for!
The beginner level is every Sunday at 3pm, so brush up on your basics and then join us for intermediate every Wednesday!
Each hour class is only $10 for members, $15 for non-members, and no partner is needed!
See ya there!